If Picking Up at an Airport Counter
Pick-up Date
Pick-up at an AirportMAP
Time
4 Days Before
Asahikawa Airport
Sign-up by 3:00 PM (Japan Time)
3 Days Before
New Chitose Airport International Terminal
New Chitose Airport Domestic Terminal
2 Days Before
Chubu Centrair International Airport Terminal 1
Chubu Centrair International Airport Terminal 2
Fukuoka International Airport
Komatsu Airport
Sendai International Airport
1 Day Before
Narita International Airport Terminal 1
Narita International Airport Terminal 2
Haneda Airport Terminal 2
Haneda Airport Terminal 3
Kansai International Airport, Terminal 1
Naha Airport
Airport Counters MAP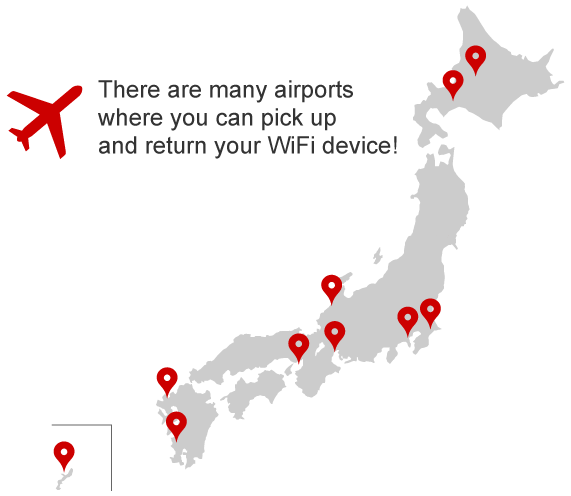 If Picking Up via Delivery Service:
| Shipping Address Pick-up Date | Ships To | Time |
| --- | --- | --- |
| 3 Days Before | All Over Japan | Sign-up by 15:00 (Japan Time) |
Please complete every required item on thesign-up formon the website and send us your sign-up information.
*Please note that your email address and credit card information are required for signing up.
You will receive a confirmation email with the contents of your sign-up to your registered email address after the successful completion of signing up.
*Please contact us immediately if you receive no such confirmation email or if you find any errors in the contents of your sign-up.